Scones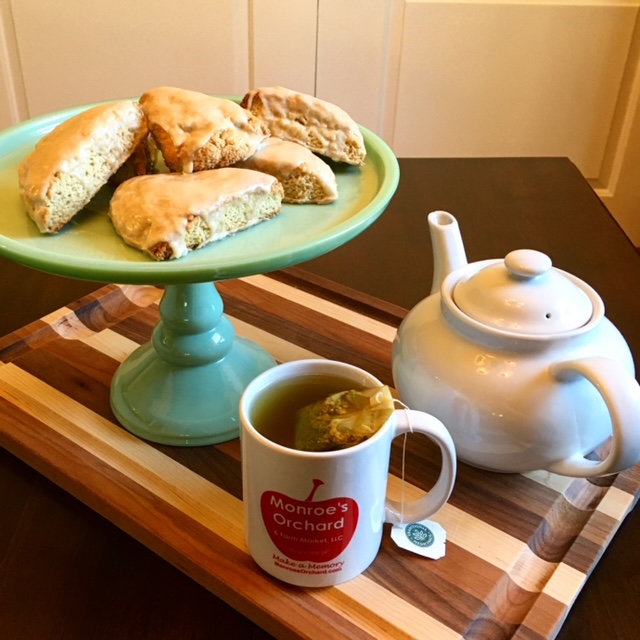 Ingredients:
Cream Scones
1 1/2 cups (180 g) all purpose flour
1 1/2 tsp baking powder
1/2 tsp salt
3 Tbs white sugar
3/4 cup heavy cream
2 Tbs Monroe's Orchard maple syrup
Maple glaze
2 Tbs melted butter
1 1/4 cups (150 g) powdered sugar
3 Tbs Monroe's Orchard maple syrup
2 Tbs water
Directions:
Scones
Preheat oven to 425 degrees F.
Whisk dry ingredients together.
Add Monroe's Orchard maple syrup to heavy cream.
Pour cream mixture into flour mixture and stir until just blended.  Dough should not be sticky.  Add more flour if too wet, or cream if too dry.
Pour out onto lightly floured surface and shape into round disk shape and cut into triangles.
Transfer to parchment or silpat lined baking sheet.
Bake 14-16 minutes depending on how large you make your triangles.
Let cool for five minutes.
Glaze
Mix ingredients together, adding water until desired thickness.
Spoon over scones and let cool and set for about 10 minutes.
From the Kitchen of:
Angela