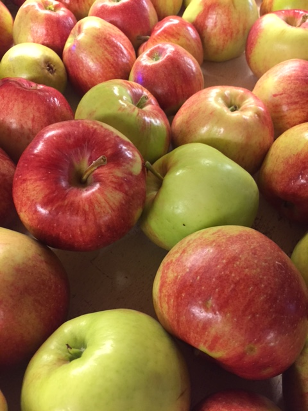 Ingredients:
10 sm–med potatoes
2 apples
3 hard-boiled eggs
2 sm. onions
1 lb. spiced ham
2 dill pickles
¼ cup water
2 tsp. vinegar
2 tsp. oil
¼ tsp. salt
½ tsp. pepper
1 small jar of Marzetti Slaw Dressing
Directions:
Cut first six ingredients into small chunks and combine. Set aside.
Combine next five ingredients. Mix all together and add slaw dressing.
Let sit for an hour before serving.
From the Kitchen of:
Anna Louisa