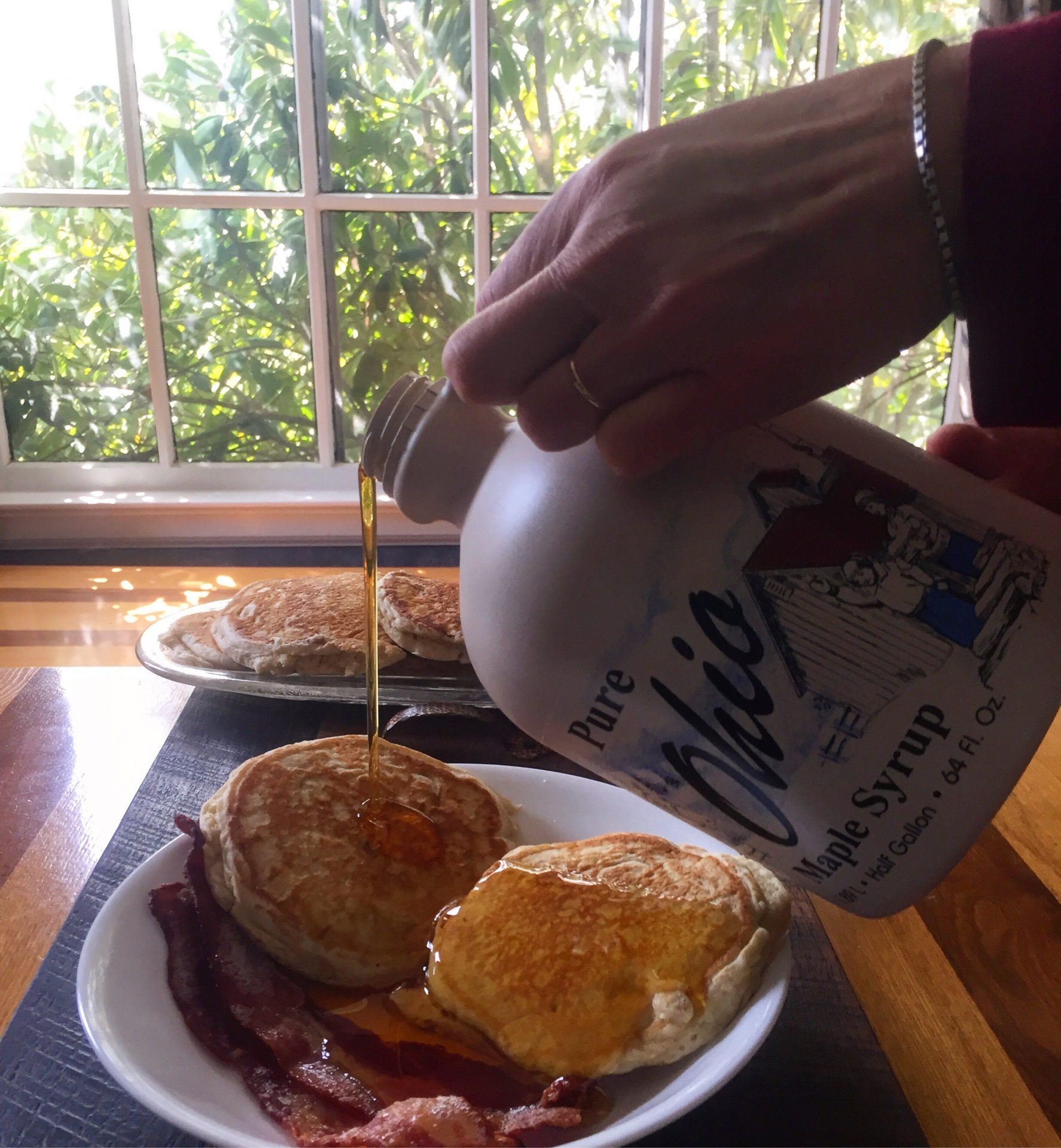 Ingredients
1 1/2 cups of all-purpose flour
1 tablespoon of baking powder
1 teaspoon of cinnamon
1 teaspoon of salt
1 tablespoon of white sugar
1 1/4 cup of milk
2 teaspoons of vanilla extract
1 egg
3 tablespoons of melted butter
Directions:
Mix flour, baking powder, cinnamon, salt and sugar in a large bowl
In a separate bowl mix milk, vanilla extract, egg and melted butter.
Combine bowls and mix until smooth
Heat on buttered frying pan on medium/high heat.
Brown on both sides.
Serve hot, with Monroe's Orchard maple syrup!
From the Kitchen of:
Allison