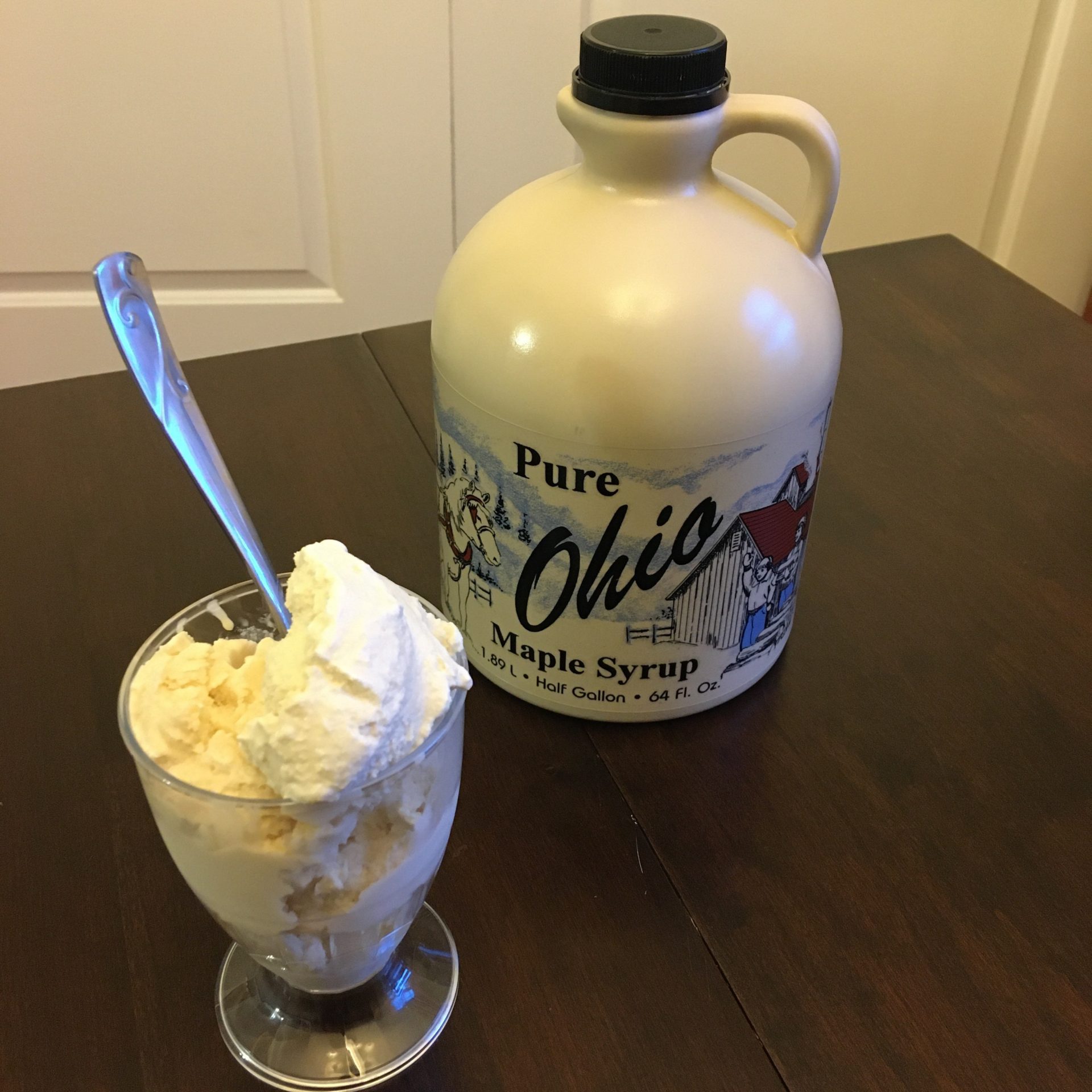 Ingredients:
2 cups heavy cream
3/4 cup whole milk
1/2 cup Monroe's Orchard Maple Syrup
1/4 teaspoon kosher salt
Directions:
Combine the cream, milk, maple syrup, and salt in a quart-sized jar. Top with the lid and give it a good shake to combine the ingredients.
Pour the mixture into your ice cream maker and churn according to the machine's instructions. Transfer to a freezer-safe container and freeze for at least 2 hours before serving.
From the Kitchen of:
A.G.